Link Exchange Partners - Products and Services by Lightworkers for Planetary Betterment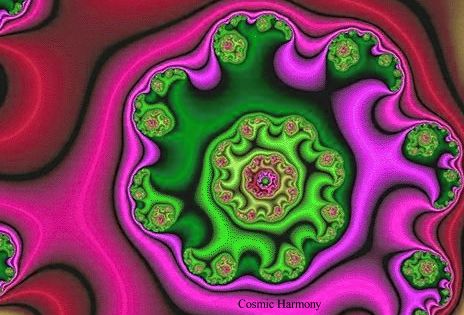 Cosmic Harmony Link Exchange Partners

Websites by Lightworkers Making a Difference in the World


Link Categories on this page:
Metaphysical Art



Bliss Music
Deep Relaxation by Kip Mazuy. Exquisite Music to Make you Feel Radiantly Blissful. Give the priceless gift of peace: Sweet Necter of Silence, Now is Forever, Beautiful Sound, Elements of Ecstasy, Ocean Euphoric. "Ocean Euphoric increases the depth and bliss of my meditation more than anything I've ever used. It's like sitting in the presence of an enlightened being"



Julio Mateo's Metaphysical Art
Julio Mateo presents galleries of his various art offerings plus other art, poetry, paintings, guest artist galleries, large searchable index of arts, humanities, and spiritual sites.



Cecilia Fuentes' Yogi Art and Music
Cecilia's Devotional music is inspired praise to her Guru Yogananda



Cool Tribal Arts
Best selection of original hand crafted tribal and native arts from around the world! Explore Hundreds of quality, hand crafted tribal arts & african masks from native areas around the world; Tribal sculpture, African art, Wood sculpture, Eastern art, native masks Buddhist sculptures. Native sculpture is inspired by tribal spirits, Balinese legends, Hindu mythology & other interesting eastern mythology. Our Magical Shaman Assistant will guide you through our african sculptures and business services with hints & tips.



Sean Alonzo
Welcome to the online home of occult fiction author Sean-Alonzo. In works that explore subjects ranging from mythology and occultism to alternative history and secret societies he utilizes the worlds treasury of occult legends to unearth the esoteric roots of modern society. Roots which have given bloom to his latest works where fiction serves as a mere prelude to a story that may alter our view of history. [Example: Cryptogrammaton: A Curious Compendium of Esoteric Literature.] Sean-Alonzo aspires to ignite a rational examination of the beauty and ideas inherent in esoteric philosophy by introducing new audiences to the wonder of occult lore.



Tribe Azure Jewelry
Ron Henry's work is recognized all over the world. He personally signs each piece of his unique, handcrafted, prize winning jewelry. A synergistic combination of creativity, culture, and workmanship characterize the cutting edge jewelry of Ron Henry. The Tucson artist artfully blends the Navajo tradition and culture of his youth with bold and vigorous contemporary workmanship. He currently creates what many experts and customers believe to be the most exquisite and beautifully crafted jewelry in the Southwest.



Music For Enlightenment, Transformation, Yoga, Meditation/Prayer Rugs
Sacred Music For Transformation & Enlightenment, With Enlightened Master, Acharya Sri Ananda Giri of Satyaloka Monastery. "The Sacred" is a recording of a the Moola Mantra, a sanskrit chant that evokes the energy of Kalki, the Lord of Enlightenment and consort, Pamavathi. It activates the ajna & crown chakras, transforms mind, body and spirit and leads to transformed states of consciousness, deep states of inner peace, heightened awareness, awakening, and profound divine mystical experience. It is the mantra of the Golden Age. "Chakra Dhyana" is a musical path to meditation and teaches the chakra dhyana practiced daily at the enlightened shamanic community at Satyaloka. It is performed by enlightened monk, Sri Krishnaraj Bhagavad Dasa and recorded at Cosmic Music Studios at the Golden City. Few cd's available have such deep impact on consciousness. Favorites of yoga studios and dharma centers everywhere.



Fading Toward Enlightenment
The True story of a photographer's quest for Inner Peace. See Wayne Wir's evocative photography.



Enam, Celtic New Age Music
Homepage of Enam, Celtic New Age music artist. Listen to his beautiful songs and get meditation music downloads for free! Welcome to the magical world of Enam, a masterful and mysterious blend of subliminal sounds, fantasy fairies and dragons, a deep, rich and moody soundscape, that conjures mysterious feelings....enter the world of fantasy fairies and dragons....



Lisa Wray, Renaissance of Metaphysical Imagery
Lisa Wray's immortal art enters regions of childhood visions and dreams. Symbolizing keys, paths, portals into the soul, she has provided a means for us to look into ours. Books, Collectables, Cards, Prints, Posters, Plaques. Gallery of Mandalas, Mystical, Floral, Abstract Art.



Metaphysical Teacher / D.R. Bennett
Since it is quite difficult to express The Power of Nothing without showing you a blank page, I must use words and audio teachings. The purpose of this web site is not to add more chaos to your life, but to experience the deep inner peace within you.