Links to Related Web Sites
Ganesha's

Favorite Links
To
Eastern Wisdom, Tibetan, Enlightenment
Sites

Link Categories on this page:
Cosmic Harmony Links, by Topic
Cosmic Harmony - Recommended Books and Reference Sources
See the Cosmic Harmony books and references section for listings of books on various topics related to the sages, saints and wisdom that appear on the Cosmic Harmony web site. Stay connected to your spiritual sources! Acquire a spiritual book related to your path and read daily for inspiration and to maintain the higher contact.


Eastern Classics - Vedas, Vedanta, Upanishads
Sages, Saints, Avatars
Shirdi Sai Baba
Ramakrishna
Ramakrishna - Vivekananda Center of NY
Presents the teachings of Ramakrishna, Holy Mother and Vivekananda, Ramakrishna's greatest disciple, an incarnation of a great sage.


Combined Website for Sarada, Ramakrishna, Vivekananda
The members of this spiritual community are dedicated to leading a divine life as taught and exemplified by Sri Ramakrishna the Great Master, Sri Sarada Devi known as the Holy Mother, and Swami Vivekanada, who brought the Sanathana Dharma to the west.

Sathya Sai Baba
Nityananda
Sivananda and the Divine Life Society
Home page of the Headquarters of the Divine Life Society
The liberated soul known as Swami Sivananda founded the Divine Life Society along the banks of the holy Ganges river at Rishikesh. Here he wrote over 300 books on spiritual topics, to spread truth and light, revive the soul of religion in India, and encourage disciples of all faiths in their journey. His writings are inspiring and ennobling to read and provide key information to the struggling disciple to overcoming obstacles in the spiritual path. His books are for sale from India and from centers in other countries at very modest prices. The web site has information on the life of Sivananda and his chief followers, the ashram, lives of Saints, free online books, book sales, and more.


Divine Life Society Book Sales
The books by Sivananda are full of his Divine insight into practical techniques for the aspirant struggling forward on the spiritual path.


International Sivananda Yoga Vedanta Center
Teachings on Yoga and Vedanta, philosophy - bookstore, centers, and more


Sage Ramana Maharshi of Arunachala
Babaji, Shyama Charan Lahiri, Yukteswar, Yogananda

The Path of Kriya Yoga, as taught by Lahiri Mahasaya and Yogananda
The techniques of Kriya Yoga are said to accelerate spiritual evolution a hundred fold. Moral healthy living, scientific breath control techniques, yogic posture and other aspects of Kriya Yoga cause the consciousness to rise above the body into the realms of Self-awareness. This is the web site of a devoted Kriyaban, sharing his knowledge with his brothers and sisters on the path.


Some Stories of Babaji and the Gurudev of the Author of this Web Site
It is widely believed by many that the Spiritual Being known as Babaji can not only materialize a body at will but also occupies several naturally born bodies simultaneously. In the incarnation written about herein he initiated one Chandra Mohan Ji Maharaj into the eight limbed Ashtanga Yoga. This man in turn propagated this yoga to many others. This web site tells incidents in the lives of an incarnation of Babaji known as Sri Ramlal Ji Maharaj, and also that of his disciple whom the web site author refers to as Gurudev. Read the story of some remarkable people who would otherwise be unknown to the world at large.


Other Saints and High Souled Spirits
A Page Devoted to Web sites of Notable Woman Saints and Divine Mothers
Entitled Divine Mothers and their Institutions - this page gives a brief description of many famous women saints, pictures, devotees stories and links to related web sites.


The "Headless" way - an inquiry into the nature of self
This is the web site of the Headless Way, pioneered by D. E. Harding who in 1930 wrote a book called On Having No Head. The path is an inquiry into the source of individuality, the center of self and awareness. Where is it? What is it?


Gopi Krishna -Kundalini Force - Teachings, Excerpts, Books
Gopi Krishna published his first major book in India, Kundalini--The Evolutionary Energy in Man. It has since appeared in eleven major languages. The book presented to the Western world for the first time a clear and concise autobiographical account of the phenomenon of the forceful awakening of Kundalini, which he had experienced in 1937. Gopi Krishna's experiences led him to hypothesize that there is a biological mechanism in the human body, known from ancient times in India as Kundalini, which is responsible for creativity, genius, psychic abilities, religious and mystical experiences, as well as some types of aberrant mental states...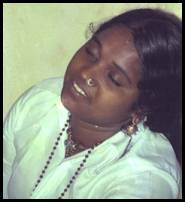 Contemporary Saints
Ammachi
Ammachi, Embracing the World
As a child Ammachi constantly repeated the name of God. Her mind was filled always with Divine thoughts and her feelings were swept with tears of ecstatic devotion. Though she was harassed for her strangeness she eventually developed a huge following of people she helped just through her presence. She travels the world embracing thousands of people who feel as if they are in the presence of a Divine Loving Mother. She awakens their latent spiritual impulses and soothes psyches battered by worldly forces.
Mother Meera
Mother Meera
Mother Meera, born in India, now lives in Germany where she gives darshan to visiting aspirants. Her goal and reason for taking on embodiment at this time are to bring down the light of Paramatman - the most high - onto this earth plane for the first time in its history. This potent form acts as an instrument for the flow of divine forces, assisting in the transformation and divinisation of our planet.



Prahlad
Prahlad Chandra Brahmachari
As a young boy growing up in rural India, Prahlad suffered a very hard life. His family never had enough to eat. He suffered many beatings at the hands of others. He used to pray often to God - why was he here? What was the purpose of his life? Then he met a strange, huge man in the wild forests of remote India. The man initiated him, told him he had a very great work to do and then left him by himself. The image of that fleeting moment came to dominate his mind and little by little his life began to improve. Eventually the simple, humble devotee himself became a saint. He made several trips to America where he met and influenced many people from the west. Read his interesting story at this web site.


True Awakening.org
"Humanity is entering the most crucial phase of its existence. The coming decade shall witness the most unprecedented and undreamt of changes in the course of its long evolution. There is nothing much humanity could do about it, other than to understand the changes occurring around it and to flow with the changes that are overpowering it. Towards the end, humanity would enter a new age, The Golden Age. The transition will be a painful process. Only those whose relationships are in order would make it easily. The Golden Age Movement has come into existence to help humanity make this transition." ---Sri Kalki (Mukteshwar), Founder, Golden Age Foundation


Tibetan Sites
Booksellers of Spiritual, Wisdom Books
Spiritual Resource Sites
Web Rings Cosmic Harmony is a part of
Other Awards Given to Cosmic Harmony


Download books of psychology & personal growth (Some books free.)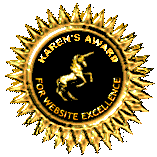 Karen Lyster's Mysteries of the Ages