From: Rainspirite
Sent: Thursday, March 14, 2002 2:59 PM

Hi Jerry,
The few snips I sent you were from another forum, a closed forum. I asked Trin if he wants help putting something together. Most of our discussions were Instant Messaging and a few times I hung on to his tail feathers to experience. I'll see what he says. It definitely should be documented though.

Love Rain



Q.
Steph, can you tell me what you mean by your statement: "I hung on to his tail feathers to experience"? Does that mean you read a description of a trip or is this some kind of psychic event such as astral travel?


From: Rainspirite
Sent: Friday, March 15, 2002 1:19 AM

Hi Jerry,
I dont call it astral projection but it is where I journey through another. In the beginning I would ask if I could come along. It was difficult because his energy is very different from mine. I would get zapped. Then I would flow into it and off we'd go. I had hoped to travel with him when we met but I spent the time helping him to smooth out his energy so he could enjoy journeying instead . He's a space cowboy... Dives in head first ..he he. There is only one other person I know that journeys similar to him. I stay closer to Mother and the angelic realm. Jerry, we have all been to these places at one time or another.. Its a matter of remembering them. Have you looked into Arcturia at all?

Love Rain



Q.
Rain, your messages are like nectar. Excuse me but you may have noticed humans are very different. My evolution is probably much more material than your own. I had a few lucid dreams over a decade ago. I woke up in my dream state and knew I was spirit and could do anything and go anywhere so I tested by abilities by flying. I went through walls because I knew I could. I went through the roof into the sky. I flew through the house slowly almost as a swimmer would flowing forward and looking around as I went. I wanted to closely examine things to see if this dream stuff was as complex as physical matter. I approached a tree and the closer I looked I could see the wrinkled bark and little particles just like the "real" world only the colors were much more intense and beautiful. This went on for several weeks and then stopped just like it started. Now I just have normal dreams. Sometimes things are familiar (home, family, pets, etc) but not always. So if you are having spiritual flights, astral projection or just an awareness of someone else's travels you are still doing something that I can only think about. Maybe if you explain the technique I can catch the wave.

When you say: "I stay closer to Mother", do you mean biological or Divine?



From: Rainspirite
Sent: Friday, March 15, 2002 9:21 AM

Hi Jerry,

When i speak of journeying , it is just like dreamstate but we're awake. Our soul travels during dreamtime. All "walls, veils" are down in this state. It helps us to return to our True state of Being without mind stepping in too much.. smile. It simply is traveling without too much interference of the conscious mind. Keep in mind, much of this travel is initiated by heart . I wanted to ask you, if you dont mind Jerry, How old are you? If you'd like I can help clear some of the excess distraction around you and within your mind.

I call earth Mother. I have much more to tell you but I need to stop a bit. Hugs of Love Rain



Q.
No rain, I don't mind a bit. I was born in 1947. I have an astro chart of the planetary alignment at the time of my birth which I can send you if you know how to interpret these energies. I studied astrology for a few years and I know there is a lot of insight to be had though I think the science needs some advancement. My rising sign is Sagittarius which is ruled by Jupiter - the jovial spiritual planet. But I also received a lot of Mars energy. Life has been a struggle between polar opposites for me. I also have a very active mind and don't like being idle so I am fairly bombarded by either thought or activity. I do force myself to meditate sometimes though and can shut off the mind for a while. I very much enjoy that state.


From: Rainspirite
Sent: Friday, March 15, 2002 10:10 AM

Hi Jerry, No, Im not an astrologist. I rely on friends for that when I feel like "somethings up"... smile. Yes, about 2 yrs ago I told an astrology friend of mine, stop reading the books..Its all about to change. And so it has. When i asked you about Arcturus I also wanted to ask you about Mars.

No I asked because the age Jerry. Please dont take this in a bad way. I believe it has to do with the energies of our time. You are 10 yrs older than me. I find, with each generation (as the veils get lifted more and more) the connection to travel and such get easier and easier. You are at a bridge point. Just when a few were opening the veils while others are still, hmm... I'll say imprinted with them. Just all the more challenging for you to break through with greater effort needed. Many women I have found, did this in their 40's or 50's, but the male energies seem to have a more difficult time with it.

Have a heart...smile.. Thats really all it takes. try to let the mind rest a bit if possible. I say, take the Cecil cap off a bit. And just breathe it all through. I can't meditate at all by the way. I live in a state of meditation until its time to cook dinner... Awake state of being "out there". Thats not too good either...he he. Balance between the 2 is preferable, so they tell me... I say leave me alone..

I Love This!!! lololol

hmmmmmmmm
Just let it go Jerry
Be There
Be spirit
Be love
Just Be
It takes no thought at all.
Just a breath.. Thats all....
Can you feel it?
Im laughing and giving you a great big hug Jerry!
I Love You!
Blessed Be,

Rain

Oh...have to tell you...they say release the want and what you are looking for is hiding beneath it. It has always been there... beneath the want... smile



Q.
I'm not so sure it's a matter of age as it is what energies a person has in his natal stamp. Then too theres the experience of the soul. A more advanced soul could more easily develop psychic capabilities and spiritual advancement.

I have meditated over years so that most of my consciousness has settled in the Ajna center between the eyebrows. This is where I feel like "I" exist. I observe from my deep well of consciousness but my mind overlays that with an active thought world (coffee doesn't help). When I do still the mind, I sink rapidly into that still aware state. The problem is I just don't do it often enough. I am what they call a Rajasic (activity) person (eastern notion of the three gunas) but with lots of Sattvic tendencies (balance).

So in your honor I will spend some of my lunch hour stilling the mind. I normally eat lunch and read - I am reading a remarkable book called Unbounded Light - The Inward Journey. Each chapter profiles one person from a culture over the last few thousand years who attained the state of enlightenment. It includes descriptions of what they saw, heard, felt, etc when they entered that world of unbelievable internal beauty. The descriptions simply stir the soul and make you want to redouble your efforts. One of the finest books I've read in a long time. A treasure chest of jewels.


From: Rainspirite
Sent: Friday, March 15, 2002 7:04 PM

"I went through the roof into the sky. I flew through the house slowly almost as a swimmer would ... I approached a tree and the closer I looked I could see the wrinkled bark and little particles just like the "real" world only the colors were much more intense and beautiful."

That's beautiful Jerry, When you wake up try to finish the dream. Stay with it. I think you will enjoy traveling with Trin. He travels through his 3rd eye. Maybe we can set up a certain day and time and connect and I can help you or take you somewhere?

I just got home from a fire ceremony held by Rainbow Eagle. He just came in from Ohio. Monday he comes with me to the high schools to speak to 200-300 kids! Im so excited. Ive patiently waited and worked 3 yrs. for this time. Its The Time Of Magic Jerry...Real Magic!
Love Rain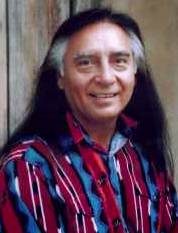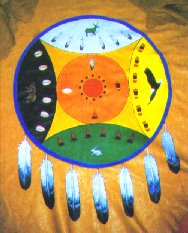 Rainbow Eagle, teaching the traditions of the peace shield to restore peace on our Mother Earth.




Q.
When you are traveling along with Trinity, how vivid is the experience?


From: Rainspirite
Sent: Friday, March 15, 2002 7:29 PM

They are very clear. At first sometimes I have to adjust my sensings. Sometimes its easier for me to close my eyes to get the full feel for the place and then slowly open to adjust and fine tune. They're clearer than dreams because you are completely conscious and aware

love rain



Q.
For the last two nights I tried very hard to connect in my dream state. Once again as soon as I went to sleep I just woke up in the morning and couldn't remember anything. Is there some trick or strategy to being more aware in the sleep state? I think I need some help here.



From: Rainspirite
Sent: Wednesday, March 20, 2002 7:48 PM

To train myself - as soon as i woke up I would start writing.. even the tiniest thing. Then as i woke up during the night I keep a pad in the bathroom. Lately I havent remembered any of my dreams and Im glad. Im using my mind too much lately. Im about to go on overload. I'll be taking more beach time soon.

As with all else dont force... just allow.. allow what you're not able to do right now. If you can great. If you cant great. The more determination and frustration you get, the more it will block it... sweet dreams
love rain






Q.
Rain, what's your life story? Do you work? You seem to live in a completely different world than anyone else I know of. I don't know any psychically attuned people except by email. Maybe it's because I mostly know people from work. Computer people and business people in general are usually not too psychically oriented.

Do you do all your "flying" while in the dream state. Do you also have the capability to do that while awake?


From: Rainspirite
Sent: Tuesday, March 26, 2002 2:32 AM

Hi Jerry,
Although sometimes it seems Im busy 24x7 he he, I journey awake. My special time is in the morning. Then I do readings and such and turn everything off around 3 to allow my body mind and soul to rest. Trin journeys at night before bedtime which is why I usually dont go with him anymore. My rest time has become a priority lately. My work is with Mother, so my journeys usually consist with checking out Mother's rough spots... disrupted energies such as volcanos, earthquakes or mass amounts of negative energies from people. I go in and smooth or whatever is needed. Then I do distance healings on particular people and then in general. Im a smoother right now would be the best way to put it.
love rain



Q.
"Rainbow Eagle just came in from Ohio. Monday he comes with me to the high schools to speak to 200-300 kids! Im so excited."

Hello Rain. Your work with the children sounds awesome. I once read Blackhawk Speaks which is the story of an Indian Shaman but otherwise I don't know much about Indian culture. I also read the Carlos Castanedas series about the Teachings of Don Juan (Matus) - Yaqui indian sorcerer. This is very fascinating literature and their state of "Seeing" is much like the eastern state of enlightenment. They also learn to use their dreams to travel and find out things. Actually it was around this time in my life that I had all these lucid dreaming experiences.

When I wake up, I just become aware of the physical world, and the dream realm subsides. Maybe it's just the mind taking over.

You mention Mother. In a past message you said you meant Earth Mother. What is your term if anything other than Mother? Do you have a special link with her? If so, how did this come about?


From: Rainspirite
Sent: Tuesday, March 26, 2002 9:22 AM

Hi Jerry,
I can only speak for me, of course, but i love the movie with john travolta, Michael. The beauty of not choosing to be an angel is to have earthly experiences. I dont judge any experiences and choices one makes as good or bad. I see Life as - All Is Divine. This expression has created some disturbance with other lightworkers.. he he.. Ah the spice of life.

I am a clairvoyant reader ,channeller and healer. Also for income I teach classes. I do not charge for healings and channels which heal loose ends. Sometimes I work on the psychic lines (advertised on TV) (not as much as I should. But they are very patient with me...smile).

Yes I call earth Mother (Gaia) . We all have a special link with her. Some are just more conscious of it than others. This is not to say less of any one else. hmmmmmmmmm I became very firmly connected with her when I became Tree. Tree taught me to feel my roots buried deep in her, to raise my branches up to Father, to bow with sister winds, to give fruit, leaves and allow those leaves to whither and fall. It has taught me the process of life from seed to tree. It has connected me to above and below. It has given me refuge and peace and wisdom as well as allowed me to do the same for others. I could talk all day about what tree has given me.. Now Ive become a babbling brook...he he...

love rain



Q.
What are light workers?


From: Rainspirite
Sent: Tuesday, March 26, 2002 1:57 PM

http://www.planetlightworker.com/messageboard/light1.html

we work through, with, for, of light



Q.
When you do readings, do you need a personal item to be able to find someone? Is a photo sufficient or do you need something that has been in contact with the person.


From: Rainspirite
Sent: Tuesday, March 26, 2002 9:23 AM

No, I dont use physical. I connect thru spiritual



Q.
On reading about Mother and tree, Father and Sister wind, I wondered if you are related to any American Indians? They use that imagery a lot.


From: Rainspirite
Sent: Tuesday, March 26, 2002 1:55 PM

Its not in my blood line (as far as i know) in this life but have re-remembered past life connections to indigenous peoples. I feel very strong connections here.



Q.
You said: "I went into the tree. If you looked at me I would still be me..I became tree and then understood it..."

Did you become a tree by psychically attuning yourself to a tree?


From: Rainspirite
Sent: Tuesday, March 26, 2002 1:58 PM

I went into the tree. If you looked at me I would still be me.. I became tree and then understood it...



Q.
Did you used to travel with Trinity a lot?


From: Rainspirite
Sent: Tuesday, March 26, 2002 9:24 AM

Only a few times...maybe 4-5...yes



Q. Can you describe a few memorable journeys / experiences traveling with Trinity?


From: Rainspirite
Sent: Tuesday, March 26, 2002 2:00 PM

Hi Jerry, I will need some time to answer this one and need to cook supper. I havent learned how to wiggle my nose and wallah.. not yet that is...
love rain



From: Rainspirite
Sent: Wednesday, March 27, 2002 2:25 AM

When I first met trin on line I realized he worked very different than me with different energies. At first it was difficult to get near him. He is pure electrical energy. I am magnetic. He is a bolt of lightning (male), and at the time I was receiving my thunder medicine (female). He creates the source, I distribute. It was very hard to get near him with this energy plus at the time he didn't know how to harness it. So I would get zapped. Eventually I figured it out and was able to go in. I was never too keen on his guides so was very cautious. They seemed very controlling and disempowering.. like they ran the show. I honored them and his way, but never understood that. Still dont. In the beginning most traveling was done in the void with various lights, balls, beams of light and often complicated machinery, which doesn't interest me. But I loved the feel of the void.

Other times he would go to interior places, often crowded which also was not my cup of tea. I need open space...lots of it. One beautiful place he loved he called the gardens. A gathering place for many different beings. Again too busy for me and technical. but quite beautiful. It had a HUGE fountain (which I love). He would go into various ships and such. I didnt stay much for that. Again doesn't interest me. He's a space cowboy. Often times he would be used or hooked up to some weird equipment to be studied or to access his energy. Sometimes I really wanted to pull him out, but he enjoyed these things regardless of the intensity so I would just stand by if he needed me. There was another place I loved, called the flatlands I believe. Layers of ultra thin sheets of energy. If I stayed there long enough, the color and tone could be amazing. The first time I went in the colors were fairly plain, reddish rock or so. I went back to visit on my own and was amazed at the colors. Colors and tones are very important in all these places. For me that's the best part.

When we first met , i knew we had work to do...9/13..right after 9/11. We had both been very busy on 9/11. He was assisting those on the other side. I was sitting with those buried but still alive. On 9/16 we went to Crater Lake. I knew we were called to go there but wasnt sure what we would be doing. I realized he had his task and I had mine.